MESKI++

MESKI++
is a MESKI project about combat.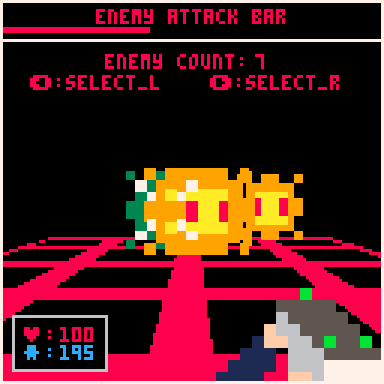 Open the Door!
Open the door and the battle begins. Get ready!
2021.09.15 ~ 2021.09.19 (dev) code : 14513/65535 made with PICO-8
!CyberApex / Yechan Choi (최예찬) SkagoGames.
MESKI++ is a prototype. Full-scale project development may differ from the current one.
If you'd like to browse the games I've made, please visit my other games on my itch page.
(Currently, due to university preparations, some games are closed. Please understand.)
Thank you for playing.
- SkagoGames, 2021
Download
Install instructions
MESKI can be enjoyed on the web.